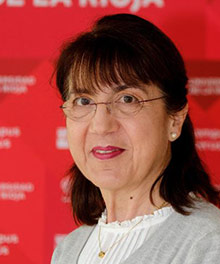 WP Number: WP3
Tittle: Wine making innovation for sustainability and safety
WP Leading Partner: Universitat Rovira i Virgili (URV)
Visiting Researcher:
Name: Fernanda Ruiz-Larrea
Position: Full Professor of Biochemistry and Molecular Biology

Home Institution, country: University of La Rioja (UDLR), Spain
Host Institution: Biolaffort S.A.S. (France)
Scientific contact person at the institution: Dr. Joanna Coulon; Responsable R&D Microbiologie and R&D Manager Microbiology.
Mobility period: From 15/08/2022, to 17/09/2022
Objectives:
Regarding WP3, wine production is facing several challenges due to the global climate change. The exploitation of the natural microbiota is one of the strategies for a sustainable production and wine quality. The main objective of this secondment is to choose appropriate natural microbiota and innovative bioactives for winemaking.
In relation to dissemination (WP5) and transfer of knowledge (WP6) a major objective of the vWISE project is to disseminate know-how and knowledge, and this is an objective of this secondment as well.
Deliverables (expected):
Transfer of knowledge report.