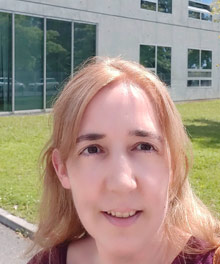 WP Number: WP3
Tittle: Wine making innovation for sustainability and safety
WP Leading Partner: Universitat Rovira Virgili (URV)
Visiting Researcher:
Name: Rocio Fernandez Pérez
Position: Professor

Home Institution, country: Universidad de La Rioja (UR), Spain
Host Institution: BIOLAFFORT S.A.S (France)
Scientific contact person at the institution: Dr. Joanna Coulon
Mobility period: 10/07/2023 to 09/08/2023
Objectives:
Regarding WP3, wine production is facing several challenges due to the global climate change.
The exploitation of the natural microbiota is one of the strategies for a sustainable production and wine quality. The main objective of this secondment is to choose appropriate natural microbiota and innovative procedures for winemaking.
ln relation to transfer of knowledge (WP6) a major objective of the vWISE project is to disseminate know-how, and this is an objective of this secondment as well.
Deliverables (expected):
Signature of an Agreement of Biological Material Transfer (MT A) between the university UDLR and the enterprise Biolaffort.
Report on the technological characteristics of the indigenous lactic acid bacteria strains of Rioja wines included in the MT A.
Communication to the Œno Macrowine International Congress